Social Dilemma - Is It Okay for Your Spouse to Tell You That You Look Bad?
The social dilemma today comes from an email I got from Olivia. She asked that I pose her question to you, so here goes:
Hi Jaime, I love listening to your show and especially the social dilemma. I have one and I'm hoping that you would be willing to ask it on the air, as it's something I deal with all the time, and maybe other people do to. I've been married for about 11 years. I love my husband and I believe he loves me, but we have a problem that we often fight about. He doesn't hesitate to tell me when I look "bad." He'll tell me if my hair doesn't look it's best, or if he thinks the shirt or dress I'm wearing doesn't look great. Sometimes I ask the question, but most times, I don't and he just offers up the critique without any prompting. And it really annoys me. I have to say, sometimes it makes me feel bad, but he says he's doing it to be helpful. So if you would ask if others go through this, I'd really appreciate it. Does your spouse tell you when you look bad and is it okay for them to do it? Thanks so much - Olivia
Well, as far as I'm concerned, I think it's okay as long as it's done in a kind way. That doesn't mean it's not annoying though. It is when it happens to me too. Plus, the truth is, your opinion is the one that matters most, so if you think you look good, that's that. That's how I feel anyway. What about you? What advice would you give to Olivia? Do you think it's okay for your spouse to tell you that you look bad?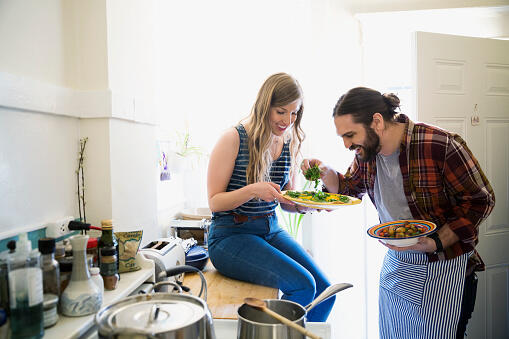 Jaime in the Morning!
Want to know more about Jaime in the Morning!? Get their official bio, social pages & articles on 98.3 TRY!
Read more