Social Dilemma - Should Adults Dress Up for Halloween?
Well, today's social dilemma is certainly interesting. I look forward to hearing what you think of it. It comes from Jerry
Hey Jaime. Love listening to your show and your social dilemmas. I have one. My wife and I continue to argue about this every October, and maybe you can help convince her for me that I'm right. She loves to dress up for Halloween. Usually she makes a costume for herself and for me, but I won't wear it. She says it's fun and with everything going on in the world, why not take the opportunity to be silly one day a year. I say dressing up is for kids. I don't mind decorating the house a bit, getting pumpkins and stuff, but we don't have any children and I don't thing we should dress up. I think she's crazy for wanting to do it and for dragging me along. I don't want to dress up this year at all. She wants us to dress like Wonder Woman and Batman. Please don't make me put on a cape. Don't you think dressing up should end when you're 17??? I do. My wife says I'm wrong. What do you think? Thanks so much ~ Jerry
Well, you know me, I'm a big kid so I say dress up all you want! But I don't think she should make Jerry dress up if he doesn't want to. What do you think? Should Halloween be left for the kids only?
"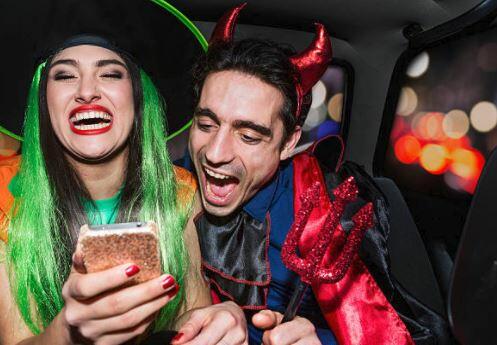 Jaime in the Morning!
Want to know more about Jaime in the Morning!? Get their official bio, social pages & articles on 98.3 TRY!
Read more