Social Dilemma - Are There Ghosts Around Us?
Wow, this is a cool social dilemma. I want to go to this woman's house. Anyway, here's the email I received
Hi Jaime. My kids and I love listening to you every morning and we love your social dilemmas. The kids decided we should write you and tell you about what happens in our house everyday, so you could ask others if they've ever experienced anything like it. Each morning, when we're all eating breakfast together, the cabinet that holds the cereal always opens by itself. We don't know why, we thought it was lose, got a handyman in here, but it's fine. It just slowly opens by itself each morning. To make what could be a long story short, we know that before we moved into the house, there was a young woman who sadly passed away in the house. We've decided that the cabinet door opening is Jackie, the young woman who passed. Anytime something happens in the house we can't explain, we just say, oh it's Jackie and we laugh. Nothing scary at all, just little things. So I wanted to know if other people have ever experienced a ghost like situation? Do you believe in ghosts? Have you or anyone else ever seen or heard a ghost? I would love to know what others think. Please read this on the air. My kids and I will be listening. Thanks so much Jaime. ~ Monica.
Well, i believe in ghosts. I've had strange experiences in my own house. For instance, we usually keep all the doors in the house closed, but I came home from work one day and all the doors were open. Didn't scare me, just made me wonder what was going on. So yes, I'm a believer. What about you. Do you believe Monica's ghost story? Have you ever had something like that happen to you?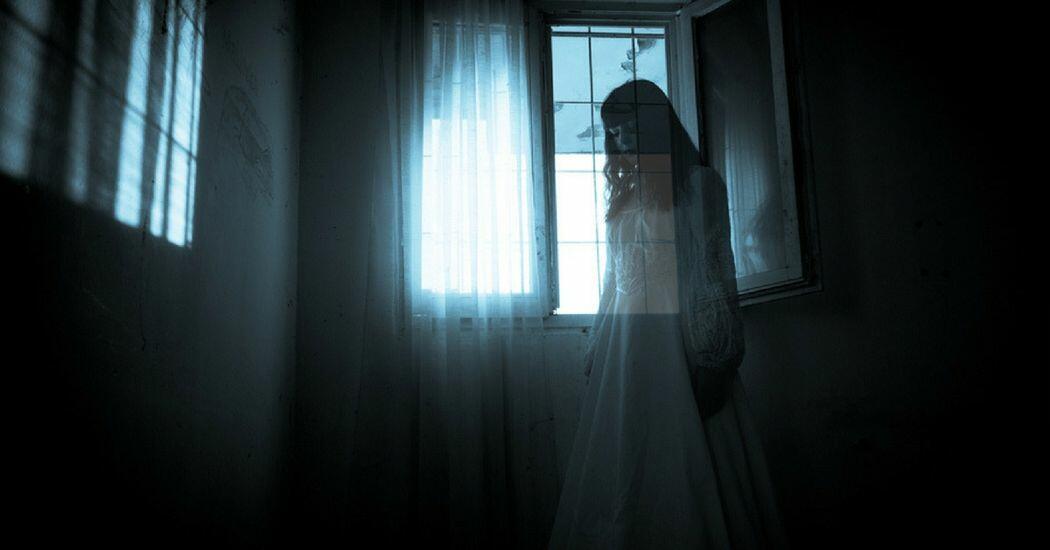 Jaime in the Morning!
Want to know more about Jaime in the Morning!? Get their official bio, social pages & articles on 98.3 TRY!
Read more