Different Ways to Honor the Anniversary of 9/11 Around the Area
The September 11, 2001 terror attacks will be remembered across the area on Tuesday.
SARATOGA SPRINGS: The City of Saratoga Springs invites the community to a 9/11 Remembrance Ceremony at High Rock Park on Tuesday, September 11, 2018. The ceremony, hosted by Mayor Meg Kelly, will be held at the Tempered by Memory sculpture at 8:30 a.m.
TROY: On Tuesday, September 11, members of the Troy community, local officials and representatives of the Troy Fire and Police Departments will gather to reflect on the 17th anniversary of the Sept. 11 attacks. There will be a brief ceremony at the 9/11 Memorial Park located at 112th Street and 1st Avenue, in memory of the nearly 3,000 victims and first responders who lost their lives on September 11, 2001.This is a public event and all are invited to attend. Please arrive by 8:30 a.m.
HUDSON VALLEY COMMUNITY COLLEGE (TROY): 9/11 Memorial and Reflection
10 a.m. to 4 p.m., various locations as noted Student Activities provides students, faculty and staff an opportunity to reflect on the tragic event and its lasting impact on their lives. 10 a.m. to noon, Maureen Stapleton Theatre A video documentary commemorating the 9/11 assault will be shown. 11 a.m. to 4 p.m., Siek Campus Center A banner will be available for those who wish to express and share their thoughts. Noon at the Peace Pole (located in front of the Siek Campus Center) The campus community is invited for a moment of silence to honor and pay tribute to victims of the September 11, 2001 terrorists attacks in New York City, Washington D.C. and Pennsylvania.
NEW YORK STATE MUSEUM (ALBANY): In commemoration of the 17th anniversary of the attacks of Sept. 11, 2001, area high school students will gather at the New York State Museum to reflect on the terrorist attack on the nation on Tuesday, Sept. 11. Seniors in Richard Bader's New Visions: Law & Government class will read essays on how 9/11 has changed their lives, their thinking and the United States government, with the New York State Museum's "The World Trade Center: Rescue Recovery Response" exhibition as their backdrop. The students will arrive at the museum at 9:30 a.m. and stay until 11 a.m.
SCHENECTADY: There will be a 9/11 Solemn Tribute Service at the Bridge Christian Church on Crane Street today beginning at 6:30 pm with Assemblyman Angelo Santabarbara, Pastor James Bookhout, special musical performance and guest speakers Lieutenant Colonel Jacques Heinrich and Lieutenant Colonel Warren Ratis of the NY Wing Civil Air Patrol, AMVETS Post 35 and local veterans, Schenectady Boy Scout Troop 3054
WATERS EDGE LIGHTHOUSE (GLENVILLE):
An annual 9/11 tribute will be taking place on September 11th at 5pm. For questions about the tribute please call the restaurant: 518-370-5300.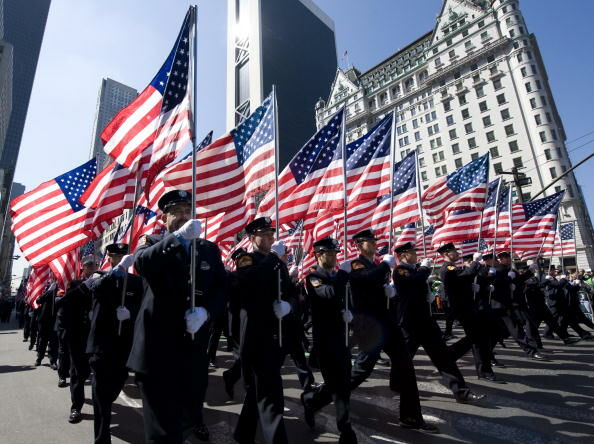 Jaime in the Morning!
Want to know more about Jaime in the Morning!? Get their official bio, social pages & articles on 98.3 TRY!
Read more