Social Dilemma-Is It Wrong To Share Big News At Someone Else's Wedding?
Today's social dilemma came up because a bunch of us were talking about Prince Harry and Meghan Markle's happy news. And the way she let the rest of the family know about it. Over the weekend, Princess Eugenie got married. Eugenie is Prince Harry's first cousin. And at the wedding, that's when Harry and Meghan let everyone in the family know that Meghan was pregnant. And now there's word that there's a little drama in the family because Eugenie felt that Meghan and Harry stole her spotlight. So we got to talking about it in the breakroom. Is it okay to announce your big news at someone else's wedding. Most people thought it was wrong to do it. In a perfect world, you only get married once and that should be your day. I agree with that. But I also think that the more happy news there is, the better. And there's more than enough room in the spotlight for everyone. Many people thought I was being naive, but I hope that's not true. So what do you think? Is it okay to share your big news on a family members wedding day? Let me know what you think on the 98-3 TRY Facebook page.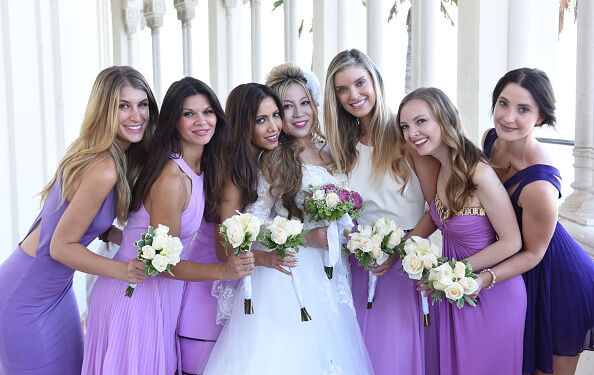 Jaime in the Morning!
Want to know more about Jaime in the Morning!? Get their official bio, social pages & articles on 98.3 TRY!
Read more