Social Dilemma-When Grocery Shopping, Do You Grab Items in the Back?
So today's social dilemma came about because I was at the grocery store yesterday and had a funny conversation with a woman who was also shopping. Okay so I do this weird thing when I go grocery shopping. Whatever item I'm buying I always reach in the back of the shelf for the item. Now with milk, it's because I'm often looking for a longer expiration date, but with other items, it's just because I feel like the ones in the back are better. I was doing this yesterday at the supermarket, and a woman who happened to be in the same aisle with me a few times started laughing. I knew exactly what she was laughing at so I asked, do you think I'm nuts cause I keep reaching in the back, especially because I'm so short. And she said yes, she didn't understand why I was making grocery shopping so hard on myself. I told her I feel like the items in the back are better because they haven't been touched by everybody. She laughed again. She said they've all been touch and I was being silly. She understood the expiration date part but nothing else. And she said I was making my job of shopping harder than it had to be. So I had to think about it. Was I? Was I being OCD? But nope, I still think the items in the back are best. So I thought I would ask you. Do you ever do this? Do you reach for stuff in the back? Let me know if I'm alone in this. Tell me on the TRY Facebook page.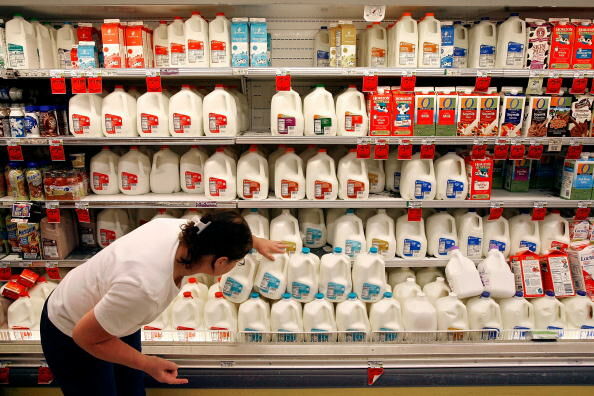 Jaime in the Morning!
Want to know more about Jaime in the Morning!? Get their official bio, social pages & articles on 98.3 TRY!
Read more