Social Dilemma-Do You Tip the Guy at the Car Wash or the Take Out Counter?
Today's social dilemma has to do with tipping and how you should handle it and who should be tipped. It came from Lindsay. Here's the email: Hi Jamie!!! My friend and I listen to you every morning on our school bus run. We have what is kind of an argument that we believe would make an excellent subject for your social dilemma segment. When I take my car to the car wash I believe you should tip the attendant and my friend says no you don't need to tip them. I feel it is a service they are providing and she says it is not a service. I also feel like you should tip the person who hands you your takeout when you pick it up from the restaurant. She says no way. We are curious what you and your listeners think. Thank you and have a great day!!! ~ Lindsay Wow, that's interesting. First off, I always tip the person at the restaurant who hands me my take out. It's usually one or two bucks, but I always tip. I have never tipped at the carwash tho because I feel like they're just taking my money and then the machine is doing all the work. Now if it's a place like Hoffman's car wash where they wipe it down for you and dry it off, then yes, I would tip, but not a regular car wash. That's how I would do it anyway, How do you handle the car wash and the take out counter? Let's help Lindsay out. Let me know on the TRY Facebook page.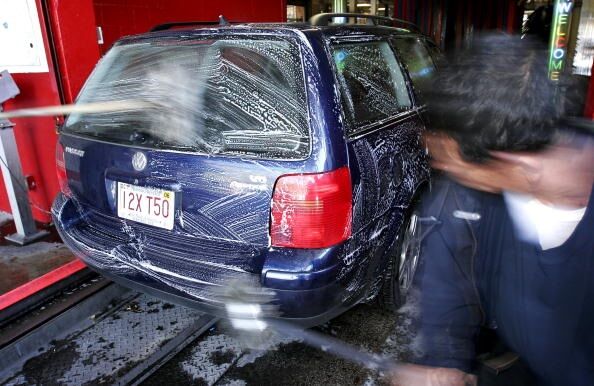 Jaime in the Morning!
Want to know more about Jaime in the Morning!? Get their official bio, social pages & articles on 98.3 TRY!
Read more