Social Dilemma-Should My Niece Wear Colored Contact Lenses In A Wedding?
Let me just start by saying I have no idea what's going on in the world. This is a conversation I had with my niece who lives in California. And I can't even believe it's a situation she finds herself in. My niece is 26 years old. She's at that age where she's going to be in a lot of weddings. So she's been asked to be in the wedding of a good friend of hers. She was honored, and ready to jump into all those expenses that you have when you're a bridesmaid. They've been having fun getting ready for the wedding. There are five bridesmaids, and two of them have blue eyes, my niece being one of them. Well, two days ago, the bride asked her and the other blue eyed woman, if they would wear brown colored contact lenses for the wedding so that their blue eyes wouldn't distract from the pictures and the wedding party. My niece and her other friend laughed because they thought it was a joke. It was not. The bride really wants her to do it. The bride said she'll buy the lenses but needs the women to wear them. My poor niece doesn't know what to do. She loves her friend but really doesn't want to have contacts in her eyes during everything, plus she wants to be who she is. I told her to respectfully tell the bride that it 's too much to ask. But she doesn't want to hurt the bride's feelings. I told her it was nuts. What do you think? What advice do you have for my niece. Help me out. Let me know what you think on the TRY Facebook page.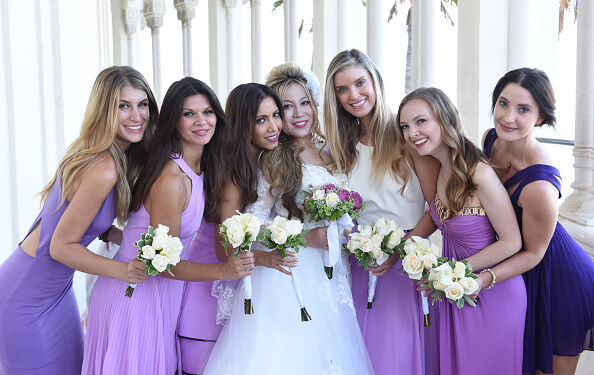 Jaime in the Morning!
Want to know more about Jaime in the Morning!? Get their official bio, social pages & articles on 98.3 TRY!
Read more