Social Dilemma-Do You Eat Food While You're Grocery Shopping?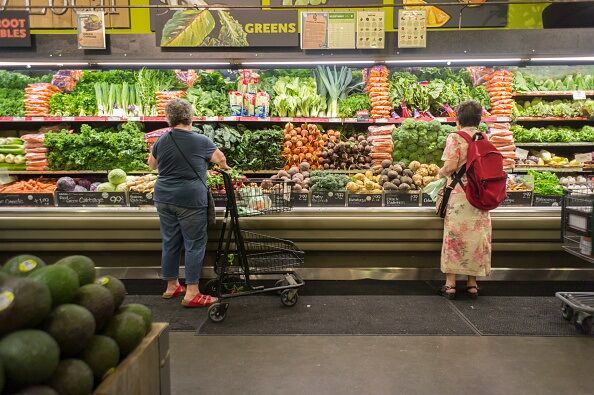 Today's social dilemma came from an email I received from Colleen. It's about grocery shopping and eating? Here's what she wrote: Hi Jaime I think I have an idea for your social dilemma. When I go grocery shopping I always stop at a fast food place before I go. I then proceed to bring the hamburger or sandwich into the grocery store with me while I'm shopping. I have a very busy schedule so I'm often grocery shopping during my lunch hour so this kills two birds with one stone. I also grab a bottle of water in the store and drink it while I'm eating and shopping. Of course, it's empty by the time I get to the register but I still pay for it. My husband always says that it's gross to eat while shopping and you should not be drinking the store's water before you pay for it. I think it's all no big deal. I see people open a bag of chips while shopping so why can't I grab a water and drink it? And with the food, it's nobody's business that I'm eating and shopping. I think what I do is just fine. My husband says I'm wrong all the way around. What do you think? Can't wait to hear ~ Colleen Well, I don't know about this. I've never eaten in a grocery store while I've shopped. I mean I've gone to their hot foods section and grabbed a slice of pizza or something and ate at the tables set up but never ate a burger while I was actually doing my shopping. As far as the water goes, I guess as long as the person pays for it even after it's empty, it's okay, but truth is, it's not yours till cash passes hands. What do you think? Would you do this? Have you done this? Let me know what you think on the TRY Facebook page.

Jaime in the Morning!
Want to know more about Jaime in the Morning!? Get their official bio, social pages & articles on 98.3 TRY!
Read more