Social Dilemma-What Do You Do When Someone Knocks On the Bathroom Door?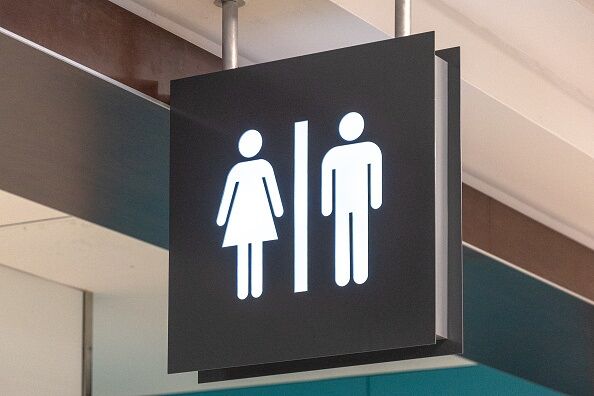 Today's social dilemma came about when I was on the cruise last week. But this has happened to me here at home too, and I'm curious if it happens to you and how you handle it. Okay, one the third day of the cruise, a bunch of us were hanging out at one of the pubs on the ship having a fun time. It was St. Patrick's Day so you can imagine that everyone was having a great time. This was one of the days at seas so everyone of course, was onboard the ship. Anyway, in the midst of our fun, I had to excuse myself to head to the ladies room So I go into one of the six stalls in the room, and I'm in there for 30 seconds and suddenly someone jiggles the handle and starts knocking on the door of the door of the stall. Now there's five other stalls in the room, the door is locked so obviously someone is in there, but the knocking persists. So I say someone is in here and it stops for a minute and then they jiggle the handle next to me and knock. So I'm thinking this woman must be drunk on St. Patrick's Day. I come out of the stall and she's standing there, not drunk at all. I said to her if the door was locked why did you knock. And she said you never know. I don't get it. Never know what. The door is locked. Someone is clearly in there. Bizarre. But the truth is, I've done the same thing. And I don't know why!! Has this happened to you and if so, what do you do?? And have you ever done it? Be straight, this is a no judgement zone. Let me know what you think on the TRY Facebook page.

Jaime in the Morning!
Want to know more about Jaime in the Morning!? Get their official bio, social pages & articles on 98.3 TRY!
Read more