Social Dilemma-Should Verizon Guy Have Been Suspended for Helping a Kitty?
Should Verizon Worker Have Been Suspended For Saving A Cat On Telephone Pole With Company Equipment?
Today's social dilemma came about because of a conversation we were having in the lunch room about the story of the Verizon worker who used his bucket truck to save a cat that was stranded on top of a utility pole. When I first heard that story, it make me love that Verizon worker. What a great guy. But then Verizon thanked him for going above and beyond by suspended him for violating safety protocols. So several GoFundMe Pages have popped up to help the worker while he's on suspension from Verizon. Well, a bunch of us were talking about it yesterday in the lunch room. I was all gung ho supporting the worker. He did a beautiful thing, saving a poor cat who may have been stranded up there for days, with no way of getting down. But some of my coworkers said he should have left the cat alone. It wasn't part of his job and he or someone else could have gotten hurt by rescuing the cat. I said I want to live in a world where people go out of their way to help animals, but others said this was not the time or the place. And I would save a kitty or pup even if I knew I would get in trouble for it. But I wanted to bring it to you. What do you think? Should this man have been suspended for violating safety protocols. Keep in mind, no one got hurt, and it's not like he does it everyday. Or should he have been thanked for being so kind to the kitty but told next time, make sure you report the cat and then leave it alone. I still think he did the right thing. What about you? Please let me know on the TRY Facebook page.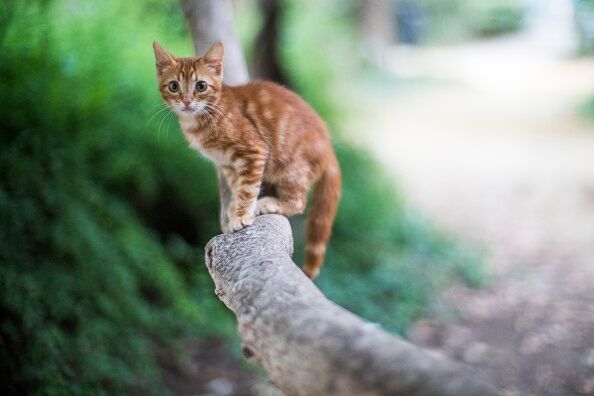 Jaime in the Morning!
Want to know more about Jaime in the Morning!? Get their official bio, social pages & articles on 98.3 TRY!
Read more