Social Dilemma-How Do You Handle A Salesperson Talking Down To You?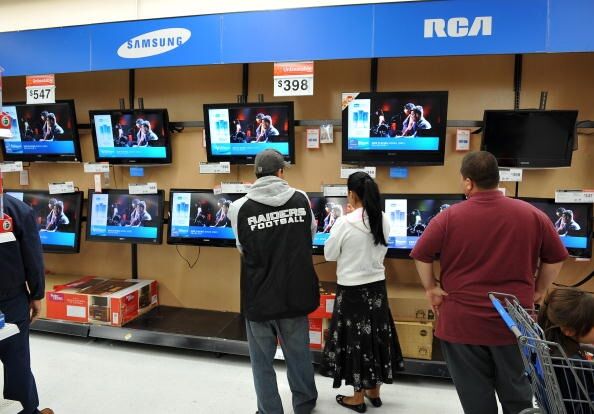 Today's social dilemma happened to me yesterday and I honestly couldn't believe it, and I want to know how you would have handled it. I am in the market for a new flat screen TV. So yesterday I wanted to go to a couple of different stores to check out prices and to see if I could find one that I liked and I brought my friend Josh with me because he's the one who's going to be mounting it on my living room wall for me, so he would know what could fit and what wouldn't and all that. Anyway, we're standing in a store that shall remain nameless cause I don't want to dis a whole store because of one salesguy, and we're looking at this one particular TV. The price was the best I had seen and it had the features I wanted and the salesguy comes over, and Josh asks him a few questions and he answers them. And then I start asking questions, and he responds but isn't looking at me, he's looking at Josh. And I keep asking more questions about some of the features on the TV, she the guy literally says to me, "why don't you let me and your husband handle the technical information." Well Josh just looked at me cause he knew what was coming. I first was in shock that in 2019, this would happen. Secondly, I said it's my money that's buying the TV not Josh's and he's not my husband. You can walk away because I won't be talking with you anymore. He gave me a half hearted apology but it was too late. However, when Josh and I were walking away, I said, that's the exact TV I want at the exact price. Should I leave cause of this guy or do I still buy my TV. I ended up walking out cause I was so mad but I did I end up spiting myself or did I do the right thing?? What would you have done? Let me know on the TRY Facebook page.

Jaime in the Morning!
Want to know more about Jaime in the Morning!? Get their official bio, social pages & articles on 98.3 TRY!
Read more