Social Dilemma-Is Dying Your Graying Hair Kind of Like Lying To Someone?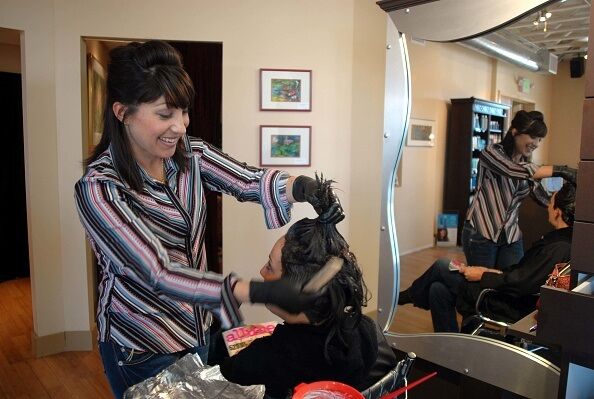 Today's social dilemma came from a conversation I had with an old friend I ran into at the store last week. It was someone I went to high school with who I hadn't seen in probably 20 years. Still we immediately recognized each other and had a nice conversation for awhile catching up on things. Then for some reason, our conversation turned to our hair. She had gone gray for the most part, and she was complimenting my hair, and said she couldn't believe it wasn't gray yet. I laughed and told it that of course there was some gray in it, but I'm worth it and L'Oreal takes care of the rest for me. She was a little taken aback by it. And then she said something I thought was incredibly bizarre. She said, I didn't know you were that kind of person, you were never like that in high school. And I laughed because I thought she was kidding. And I said, I had no need to dye my gray hair in high school, but you know, time marches on, and I'm not ready to go full on gray yet, so I cover it up. And thankfully the sun helps me out a little too because in the summer, it gets lighter. She said I never struck her as someone who would care about such things and didn't I feel like I was almost lying about my age by covering up the gray. I said no, I'm proud of my age, but I also like my hair light brown instead of gray. If gray works for you, great, but I'm not quite ready yet. She seemed truly disappointed in me, and said I had changed. I really didn't know how to answer that so we politely finished our conversation and off we went. But I've been thinking of it ever since. Is dyeing the gray out of your hair the same as lying about your age? I honestly don't think so, but now she had me questioning myself. What do you think? Please let me know on the TRY Facebook page.

Jaime in the Morning!
Want to know more about Jaime in the Morning!? Get their official bio, social pages & articles on 98.3 TRY!
Read more