Felicity Huffman Pleads Guilty in College Admission Scandal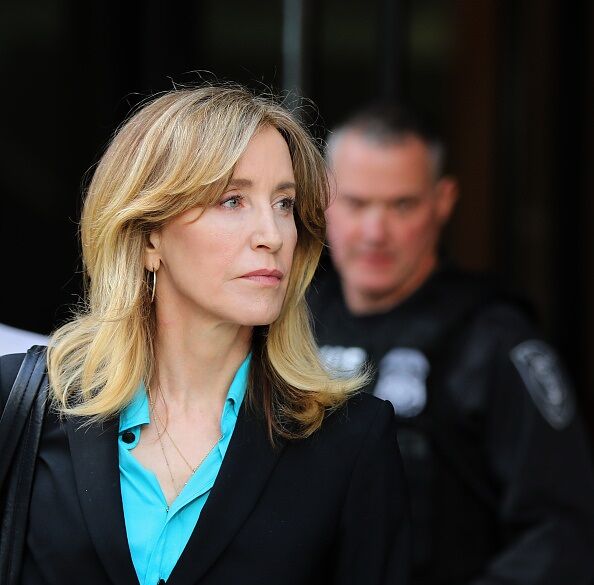 I'm a big believer in taking responsibility for mistakes that you make in life. I've made many, but the key to someone's character is taking responsibility for those mistakes and accepting the consequences. Well, it looks like that's exactly what actress Felicity Huffman is doing when it comes to her actions in the College Admissions Scandal. Felicity is among 15 others pleading guilty in the massive scandal. The Massachusetts Department of Justice has announced that Huffman, along with 13 other parents and one college coach, have agreed to plead guilty. In a statement, Huffman essentially throws herself on a sword saying she is in "full acceptance of her guilt," and has "deep regret and shame" over what she did. She goes on to say that she's "ashamed of the pain she caused" her daughter and she claims her daughter knew nothing about her actions. Huffman also apologized to "the students who work hard every day to get into college, and to their parents who make tremendous sacrifices to support their children and do so honestly." We still don't know if Huffman will face jail time as part of her plea, but the U.S. Attorney's Office believes the sentence should fall on the low end of a range, which could mean between four and ten months. The hearing has not been scheduled yet to determine the exact sentence. There is still no word on whether or not Lori Loughlin and her fashion designer husband will also plead guilty. We'll keep you up-to-date with all the information as soon as we get it. What do you think of Felicity pleading guilty? Do you think she did the right thing by accepting responsibility? Do you hope Lori Loughlin does the same thing? Let me know on the TRY Facebook page.

Jaime in the Morning!
Want to know more about Jaime in the Morning!? Get their official bio, social pages & articles on 98.3 TRY!
Read more