Social Dilemma-When A New Register Opens, Who Gets To Use It First?
Today's social dilemma is about standing in line at a grocery store or convenience store. Artie wrote in and I understand exactly what he means. Here's his email: Hi Jamie, I always have your show on at work and love listening to the Social Dilemmas. I'm pretty easy going and never would complain, BUT- have you ever been to one of the local convenient shops and been about 4 deep in the line when another register is announced to be open? "I can help the next customer over here!" Everyone runs from the back of the line. Not right! It's supposed to be the NEXT customer in line. haha. It drives me insane. I won't ever say anything, because it's not the end of the world- but wanted to share with you. Have a great day! ~ Artie I agree Artie. It is a pet peeve of mine, not because I care all that much but because I always feel bad for the next person in line who's been waiting forever but the person in the back runs over and gets the next register. However, I have had some people say that it doesn't matter who goes over to the line, it just means that everyone will have to wait less and that's what's important. What do you think? Should it be the next person in line, or can it be anyone in line that goes to the newly opened register. Let me know what you think on the TRY Facebook page.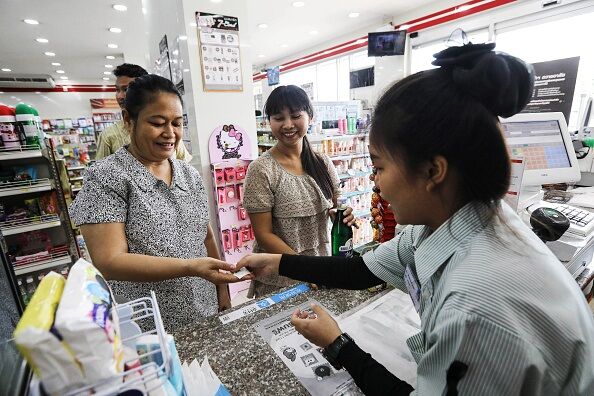 Jaime in the Morning!
Want to know more about Jaime in the Morning!? Get their official bio, social pages & articles on 98.3 TRY!
Read more