Social Dilemma - How Long Do You Keep Your Leftovers In the Fridge?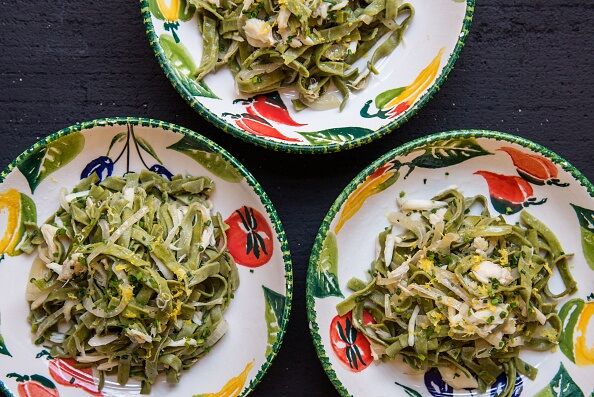 Today's social dilemma came about because of some food I took home from my mom's after I ate at her house this weekend. As always my mom made a fantastic meal of fettuccine in olive oil and garlic with broccoli. It's one of my favorite meals. And my mom makes it soo good. Anyway, I took some home because being an Italian mom she had made tons of it. So it's sitting in my fridge right now. Anyway, I was telling a friend of mine yesterday about how much I love it but that I won't be able to eat it again until Wednesday because I have plans for dinner on Monday and Tuesday. Now my mom made it on Saturday and that's when I ate it originally. And then I would eat it again on Wednesday. But my friend was grossed out, saying that was too long to leave something in the fridge to eat it. I said it was only five days. Six days is usually my cut off for food as leftovers. She was adamant that you have to throw stuff out after two to three days tops. I disagree. So what do you think? My rule is usually five to six days unless it's something that clearly shouldn't go that long. But pasta, pizza, etc, five to six days, no problem. So what do you think? Am I okay eating my mom's fettuccine on Wednesday or would you throw it out. Let me know what you think on the TRY Facebook page.

Jaime in the Morning!
Want to know more about Jaime in the Morning!? Get their official bio, social pages & articles on 98.3 TRY!
Read more