Social Dilemma-How Do You Feel About Bagging Your Own Groceries?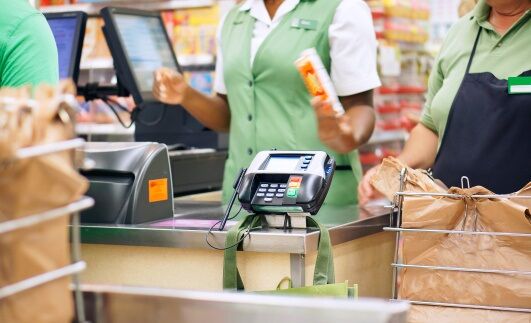 Today's social dilemma came up because I was telling a story to some of my coworkers about going grocery shopping and how I accidentally bagged my groceries wrong. I forgot I had put chips on the bottom of the bag and then I put cans in. Needless to say, I had chip crumbs for the last couple of days. This led to the question of why I was bagging my own groceries. I said when it's busy, I like to help. My coworker said I deserved the broken chips because its wrong to bag your own groceries. He said it's their job to do it and that's what they're getting paid for. I said I don't mind helping at all. I'm just standing there. Especially if I have a big order, like my weekly order. He said I'm crazy for helping. No one comes in and helps do your job, why should you help them? I thought he was being a little over the top about it. So I thought I would ask you. Do you ever help the cashier bag the groceries? Do you think it's okay to help, or do you think you shouldn't have to at all? I like to bag, my first job was as a cashier so it brings me back. What about you? Let me know on the TRY Facebook page.

Jaime in the Morning!
Want to know more about Jaime in the Morning!? Get their official bio, social pages & articles on 98.3 TRY!
Read more