Social Dilemma-Do You Trust Valet Parking?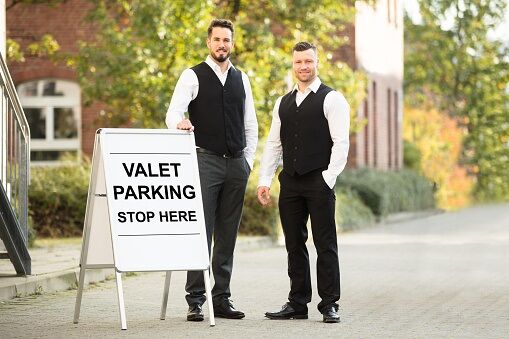 Today's social dilemma came about because of a trip to NYC a few weeks ago. I was with several of my friends. We had driven down to NYC to see a show and enjoy a day in the City. In NYC, you pretty much have to valet park. You can try to find a spot on the street, but as hard as that is here, it's a hundred times more difficult in the City, so I always valet park in a garage there. Well my friend says she will NEVER use any kind of valet parking. Whether it's in the city, at a restaurant or anywhere else. She won't even do it at the local hospitals. She doesn't trust valet parking. She doesn't want to turn her keys over to people she doesn't know. She doesn't want anyone else driving her car, and she doesn't want to have to tip the people who park who car and she feels justified in that. She also thinks they take nice cars for a ride and may even make copies of your keys. I said she has every right to feel that way but she's going to spend a lot of her life looking for parking spots, and I don't want to be that distrustful of people. I appreciate valet parking. I can't do it if they're charging a lot for it, but in NYC, I'll take it. I do admit that I take my house key off the ring before I turn it over, but other than that, I'm all good with it. I wasn't always but now, no problem. So what about you? Do you use valet parking? Do you trust them? Or do you think they use the job to take your car for spin or make copies of your keys? Let me know what you think on the TRY Facebook page.

Jaime in the Morning!
Want to know more about Jaime in the Morning!? Get their official bio, social pages & articles on 98.3 TRY!
Read more