Social Dilemma-Should A Guy Buy His Wife A Mom's Day Cards From The Pets?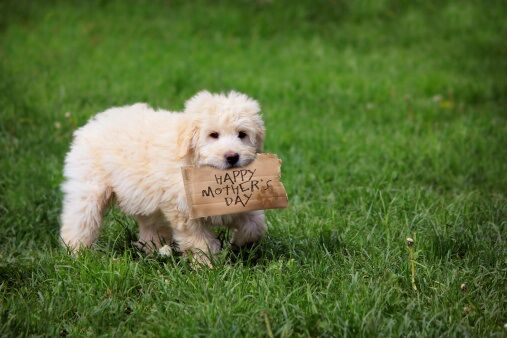 Today's social dilemma came from an email I received, but the man who sent it asked that I not use his real name, so we'll call him Jason. This is the email: Hi Jaime. I really need your help. I recently got remarried to a wonderful woman. Neither one of us had children from our previous marriages, but she does have two dogs and a cat. I love the animals, they're great. But she always calls herself a "dog mom" and a "cat mom" I'm new to all this. I grew up having pets but my mom never called the pets her "kids." Anyway, the reason I'm writing, some of my friends are telling me that I better get my wife a Mother's Day card from the pets. Some others have even suggested flowers or another gift. I think it's a little bit silly. Don't get me wrong, I love the pets, but I don't think of them as our children. My mom has passed so I don't usually give Mother's Day a second thought. Now that I'm remarried, am I supposed to buy my wife a card from the cat and dogs? Do they make cards like that? Is this something silly my friend are putting me up to or is it a real thing. I would really appreciate your help Jaime. I'll be listening and please don't use my real name on the air. I don't want my wife to know it's me. Thanks ~ Jason. Well, the good news is that I don't think Jason's friends are trying to pull his leg. I think it would be a nice gesture,but I don't think it's necessary. But that's just me. Let's help Jason out. What do you think? Should he go for the Mother's Day card from the pets for his new wife? Let me know on the TRY Facebook page.

Jaime in the Morning!
Want to know more about Jaime in the Morning!? Get their official bio, social pages & articles on 98.3 TRY!
Read more