Social Dilemma-Is It Okay to Take Grief Time Off When Your Pet Passes Away?
Today's social dilemma came from an email I received from Scott. It sounds like he had a tough situation. Here's what he wrote: Good morning Jamie. I listen to your show all the time and I really like your social dilemmas. I have kind of a serious one but I hope you'll still talk about it. Two weeks ago, my beautiful German Shepherd dog, Bailey passed away. Bailey was 13 years old and she was with me from the time she was a puppy. To say she was my best friend is understating it. We went through everything together. Part of my single life, my courtship with my now wife and the birth of my son. It was hard to say goodbye so on the day after she passed, I called in to work to take some time to grieve. However, my boss wasn't having any part of it. He didn't understand and didn't think that a grief day should be used over a pet. I tried to explain but there was no getting around it. Ultimately, I ended up going in but I was pretty useless that day because I was so upset. I just want to know what people think about this. Do you think it's okay to use a grief day when your dog (or any pet) passes away. I'll be listening Jamie. Thanks so much ~ Scott. Wow, well, I'm not the boss of anything but for me, yeah, I think it's absolutely appropriate to use a grief day if your pet dies. I'm with Scott. They become family so I think his boss was wrong to deny the day off. What do you think? Let me know on the TRY Facebook page.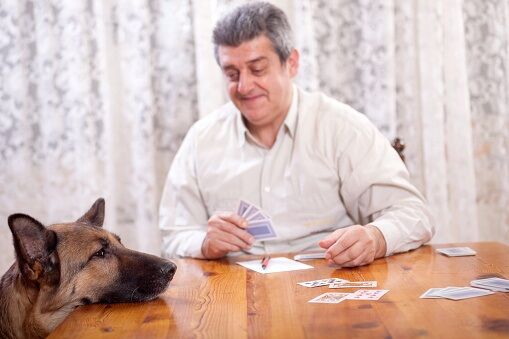 Jaime in the Morning!
Want to know more about Jaime in the Morning!? Get their official bio, social pages & articles on 98.3 TRY!
Read more