How Much Toilet Paper is Too Much to Use??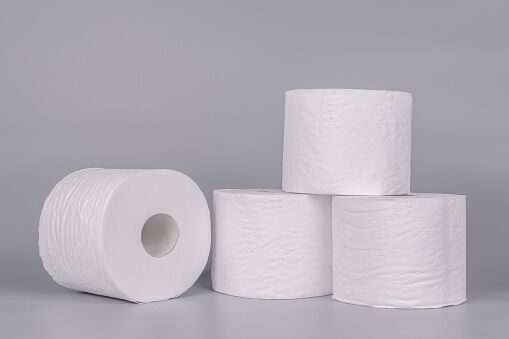 I think this story is so funny!! One mom's simple question about toilet paper has sparked a huge debate online. In a post that's recently gone viral, a mother asked folks whether it was normal that her family of only three (two males, one female) goes through a nine-pack of toilet paper each week. In her post, the mom joked, "honestly I think someone is eating it?" before asking folks if they thought it was "excessive," and as you can imagine, plenty of people chimed in. Many people did agree that nine rolls does sound a bit much. "There's two adults in my house. A pack of nine would last a month honestly!," one person shared, while another added, "Wow, I'm never going to complain again... One adult and two kids (one girl: one boy), we use about two to three a week tops!" Others seemed to feel the mom's pain, with one noting, "Two adults and a teen and we can use 12 or more in a week." And one person admitted the amount of toilet paper used is also a bone of contention in her house. "I love this post and really made me laugh. This is a strong topic in my house," one person shared. "I buy a pack of six on a Monday come Friday/Saturday I'm buying more. My kids like to bandage their hand with it before they wipe. Honestly we have endless debates about how many squares you need [to] use." So what do you think? Is a nine pack of toilet paper too much to go through in one week for three people? I think so. There's only two of us in my house, but a nine pack would last two and a half weeks easy. What about you? What do you think? How much is too much? Let me know on the TRY Facebook page

Jaime in the Morning!
Want to know more about Jaime in the Morning!? Get their official bio, social pages & articles on 98.3 TRY!
Read more