Social Dilemma-Should A Man Tell A Woman She's Pretty In A Work Situation?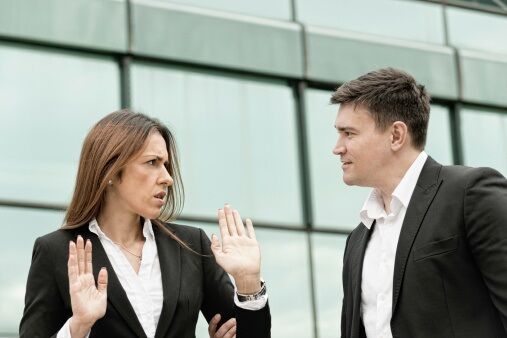 Today's social dilemma came from an email I received from Lexie. It's about a work situation and it's something we all may have experienced. Here's the email: Hi Jaime, my name is Lexie, and I had something happen at a work meeting the other day and it's left me feeling uncomfortable. I am really hoping you can use this for your social dilemma so I can find out if my instincts are betraying me. In my work, I often have meetings at other offices who are partners with our office. I was at one of those meetings recently with several people I knew and a couple of people I didn't know. One of the men I didn't know came up to me after the meeting (we were discussing very important issues), and said to me, "I'm sorry but while you were talking, all I could think about was how beautiful you are." I was taken aback by it. I am in those meetings as a professional and to have that colleague say that to me left me feeling uncomfortable and not taken seriously. When I spoke about it with other people in my office, some agreed with me and understood my feelings while others said I was being too sensitive. I wanted to ask what you and everyone thinks. I still think it was wrong for him to say that. I really hope I can get some insight from your listeners Jaime. Thank you so much ~ Lexie Well, I have to say that I think Lexie should follow her instincts. I think it's wildly inappropriate for a man to say that, especially if it's someone you don't even know. You didn't meet him in a bar, you're in a work setting, but that's just my opinion. I look forward to hearing what you think. Please let me know on the TRY Facebook page. Let's help Lexie out.

Jaime in the Morning!
Want to know more about Jaime in the Morning!? Get their official bio, social pages & articles on 98.3 TRY!
Read more