Three New Movies Opening This Weekend Including Rocketman!!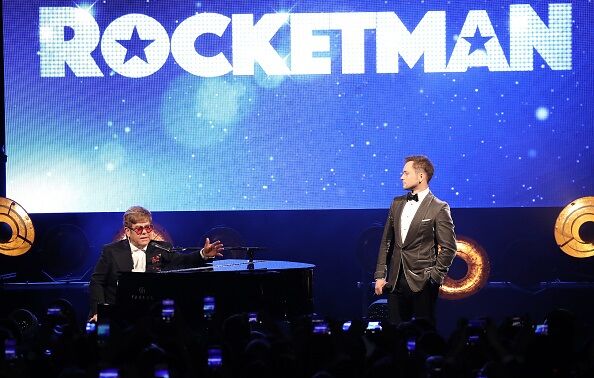 Three new movies are opening in the Capital Region this weekend and they all couldn't be more different. One is about a rock/pop icon, one is about the king of all monsters and the other is about a scary woman who parties with teenagers while doing some other scary stuff. Check out the three below. I'll definitely be seeing Rocketman and Godzilla this weekend. What about you? Let me know on the TRY Facebook page.
Taron Egerton stars as Elton John and he does all of his own singing in the movie. It starts with Elton talking about his life in an alcoholics anonymous meeting and covers his struggles launching his career as Reginald Dwight, his sexual relationship with his manager John Reid, and his partnership with songwriter Bernie Taupin. Jamie Bell plays Bernie Taupin, Richard Madden is Elton's manager, and Bryce Dallas Howard plays Elton's mom.
2."Godzilla: King of the Monsters"(PG-13)Trailer
Charles Dance from "Game of Thrones" kidnaps a scientist who's developed a device to communicate with monsters like Mothra and Rodan.But when their experiments wake up King Ghidorah, they need Godzilla to stop him and the other monsters. Vera Farmiga is the kidnapped scientist, Millie Bobby Brown is her daughter, and Kyle Chandler is Vera's ex, who Monarch brings in to help get the device back.Ken Watanabe, Bradley Whitford, and O'Shea Jackson Jr. are also in it.
Octavia Spencer stars in this horror thriller about a lonely woman who buys a group of teenagers some booze and lets them party at her house. Then things start getting crazy as she becomes violently obsessive and possessive of them.

Jaime in the Morning!
Want to know more about Jaime in the Morning!? Get their official bio, social pages & articles on 98.3 TRY!
Read more