Social Dilemma-Two Graduation Parties or One Combined Party?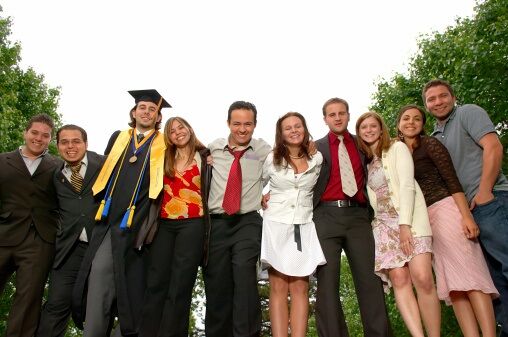 Today's social dilemma is one that I'll bet a lot of families have dealt with before. It happened in my family. This is the email I received from Samantha. Hi Jaime. I have a true social dilemma I'm hoping you and your listeners can help me with. I have a son that's graduating from high school in June. My other son is graduating from elementary school. I'm thinking this is great, I can have one big party to celebrate the both of them. But my son that's graduating from high school is very upset about this. He said his friends are not going to want to hang around with eighth graders. They don't want to have to share the backyard games like cornhole and ladder ball with the "kids," as he calls them. He also says he wants his music and not whatever pop stuff his brother listens to. I think they can find a way to work it out. My younger son is fine with it, but my older son says that's because his little brother wants to hang around with the so called big kids. I don't know what to do. Should I give in and throw two different parties? Or should I stick to my guns. The other part of this is that relatives will be invited and I don't want to have them to come to our home twice in two weeks. I feel it's too much to ask. Please please use this as your social dilemma so I can get some advice. Thanks so much Jaime. I so appreciate it. ~ Samantha. Wow! Well, I know Samantha probably wants to keep her kids happy but I think this is a time when her older son needs to learn to compromise. I know graduation is special, and it's something he'll remember forever, but a good time can still be had with a combined party. Hopefully he'll cool off about it. What do you think? Let's help Samantha out. Let me know on the TRY Facebook page.

Jaime in the Morning!
Want to know more about Jaime in the Morning!? Get their official bio, social pages & articles on 98.3 TRY!
Read more