Social Dilemma-Is Cuddling Considered Cheating?
Today's social dilemma came from someone we'll call Jerry because he asked that I not use his real name. Here's the email: Hi Jaime. I really hope you'll use this as your social dilemma. It's a bit more serious than most, but it's important to me. First I must ask that you not use my real name. My wife is not a very affectionate person. She also has a pretty strict definition of what cheating is. Well, I had gone to a therapist, without my wife knowing, to talk about issues I was having about depression since my Dad passed at the end of last year. My therapist said that I was at a point, where I needed to release my feelings about the issue and recommended that I try this professional "cuddler." I thought it was crazy, but my therapist sold me on the benefits of human touch and comfort and since I couldn't get that from my wife, this was the place to go. In fact, this "cuddler" is almost like a therapist herself and helps people release emotions and come to grips with feelings they are having. My brother is the only person I have been able to talk to about our Dad's death and when I told him that I had been seeing a "cuddler" without letting my wife know, he said that I needed to come clean to her immediately. I disagree and know it will cause unnecessary drama. He said if I am doing something that I can't tell my wife, then it is cheating. Do you agree? I know my wife would not understand and at the very least would make me stop going. Please use this as your social dilemma Jaime.I want to know what others think.Thank you so much and again, please don't use my real name ~ Jerry Wow, this is kind of tough. It's important that Jerry get the help he needs, but I think his wife needs to know. If she's not willing to step up then I would hope she would be okay with Jerry going to a professional cuddler. What do you think? Let me know on the TRY Facebook page.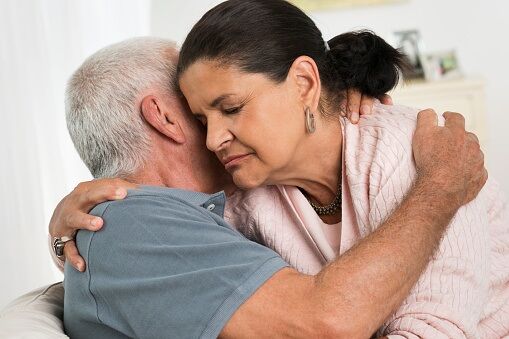 Jaime in the Morning!
Want to know more about Jaime in the Morning!? Get their official bio, social pages & articles on 98.3 TRY!
Read more