Social Dilemma-Would You Give a Stranger Gas Money?
Today's social dilemma happened to me yesterday afternoon, and I had to ask the question. I was driving a friend of mine out to Hartford to the airport. On the way home, I stopped at a rest stop on the Mass Pike to fill up with gas. While I was pumping my gas, a woman came over to me from the next pump over. She was probably in her early 30's, and she had a dog in the car with her. She said that she had forgotten her wallet at her friend's house, and her car was running on fumes, and could I possibly loan her some money to put gas in the car. She said she lived in Saratoga and had been visiting friends in Newton, Mass. She didn't realize until right now that she had left her wallet at their house. She was going to try to make it home but she was in desperate need of cash to fill up so she and her pup Charlie could get home.  Now I don't like to be suspicious of people. I like to believe that people are telling me the truth, so I put my credit card in her pump and let her fill it up. She hugged me, thanked me, asked my address so she could send me a check and I told her to just pay it forward to someone who asked for help one day. She promised she would and off she went. When I told to story to my sweetie and my coworkers, it was overwhelming to me that most of them thought i had been scammed and I should have kept my money to myself. I know it's possible it was a scam, but I thought it was the right thing to do to help. My friend Tom said he would NEVER give up the money because he's been scammed too many times. I don't want to ever feel that way, but I see how I could if I found out this was a scam. So what would you have done?  Would you have helped her out. Would you have parted with some cash? Or are you more like my friend Tom who says no way. Let me know what you think on the TRY Facebook page.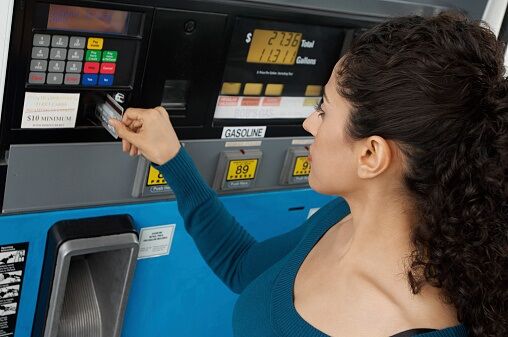 Jaime in the Morning!
Want to know more about Jaime in the Morning!? Get their official bio, social pages & articles on 98.3 TRY!
Read more