Social Dilemma-Do You Think It's Rude to Groom Yourself in Public?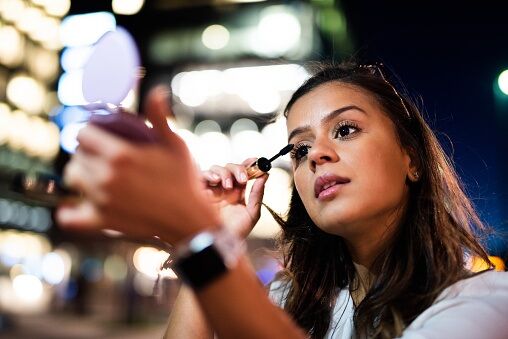 Today's social dilemma came from an email I received from Noah. He has a pet peeve and he wants to know if it bothers anyone else. I think we can all relate to this. Here's the email: Hi Jaime, I wanted to write to you because I listen to the dilemma everyday, and I have one of my own. Everyday I take the bus to work. It helps me save money and my wife gets the car in case the kids need her during the day. Anyway, I don't mind taking a bus but what I do mind is that everyone seems to think it's their own personal grooming station. While I travel from Clifton Park to Albany everyday, I see people shaving, putting on makeup and even plucking their eyebrows on the bus. It grosses me out and I don't like it. I asked my wife about it and she said that women always do that while in a vehicle. I told her it should be done in a bathroom and not on a public bus. Am I the only one who thinks this goes too far? Help me out with this Jaime. I'll be listening. Thanks! Noah. Well, I can honestly say that I've never put on makeup on a bus, and forget shaving or plucking my eyebrows. Just being realistic, my hand would shake too much. But that's just me. Let me know what you think on the TRY Facebook page.

Jaime in the Morning!
Want to know more about Jaime in the Morning!? Get their official bio, social pages & articles on 98.3 TRY!
Read more