Social Dilemma-Is It Okay to Leave a Sleeping Baby Alone for Five Minutes?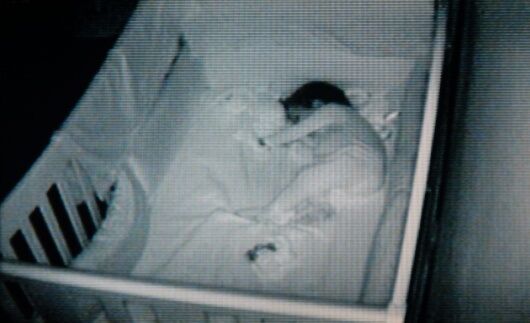 Today's social dilemma came from Jerry, a grandfather, whose daughter is very angry with him right now. He's looking for help. This is his email. Hi Jaime. I got in trouble last weekend when I was babysitting my grandson and I don't think I did anything wrong. But my daughter is furious with me. I know I'm right so I'm hoping that when my daughter hears this she'll stop being so mad. My daughter left my grandson with me last week while she went to run a few errands. We have a crib in our house for the baby, and we're happy for anytime we can spend with him. My wife and my daughter went out and I put my grandson down for a nap. We have a video monitor which I always have on. Well, while he was sleeping, I realized I didn't have any milk in the house. I wanted to make sure I had some when the baby woke up so I walked down to the corner store with the video monitor. The store is literally four houses down from me. I ran in, got the milk, walked home and the baby never stirred. When I told my daughter about this, she was so mad. She couldn't believe I would leave the baby alone. I swear it didn't take more than 7 or 8 minutes, but that wasn't good enough for her. I told her it was no big deal because I had the monitor but that wasn't good enough either. Now she's threatening to never let me babysit again. I hope she just needs to calm down, but I really don't think I did anything wrong. Do you? I had the monitor with me and it was 7 or 8 minutes tops. I don't think there's anything to be sorry for, so I can't wait to hear what you and your callers think. ~ Jerry. Well, I'm super overprotective, so I don't think it's okay to leave the house when the baby is in it. That's just me. I would never go anywhere, monitor or not. I don't even like to go outside when the kids are sleeping. What do you think? Would you have done what Jerry did. Is his daughter overreacting? Let me know what you think on the TRY Facebook page

Jaime in the Morning!
Want to know more about Jaime in the Morning!? Get their official bio, social pages & articles on 98.3 TRY!
Read more