Social Dilemma-Is Pouring Out Coffee or Soda in Public Considered Littering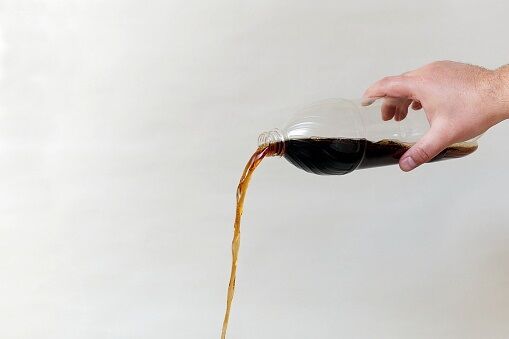 Today's social dilemma happened to me and a friend Monday afternoon. He said I was being too sensitive. I think I was just caring about the environment. I can't wait to hear what you think. So the other day I was out with a friend of mine, Nick. We had grabbed some subs and were eating lunch int he park. It was a great day, and we had a nice time and a good talk. Anyway, we both had sodas. I was drinking mine, but he decided he wasn't in the mood for his so he poured it out on the walkway in the park. I told him he shouldn't have done that. He should have held onto it until he could throw it away properly. He said it was no big deal to pour out a soda. I said I didn't think soda was good for the environment. Heck it's not great for us, so we shouldn't pour it out. He said I was being ultra sensitive. I wasn't mad but I really do think it's something you shouldn't do. But then I got to thinking. Am I being too sensitive? Is it littering or is it fine to do it. So as always I turn to your expertise. What do you think? Is it okay to pour out soda or coffee onto the grass or concrete or out your car window? Let me know what you think on the TRY Facebook page.

Jaime in the Morning!
Want to know more about Jaime in the Morning!? Get their official bio, social pages & articles on 98.3 TRY!
Read more