Social Dilemma-Would You Vacation In The Dominican Republic Right Now?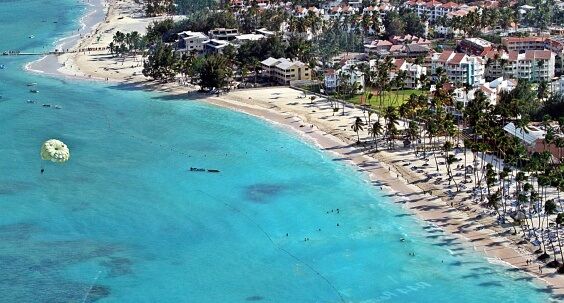 Today's social dilemma is a really interesting. I am definitely in agreement with Cierra who wrote the email. Here it is. Good morning Jaime. My name is Cierra and I love listening every day to your daily dilemmas. I'm emailing you because my husband told me he wants to take me away this summer on a beautiful trip but it's to the Dominican Republic and I'm terrified. His cousin is getting married there, and he thought it would be a nice way to be at the wedding and for us to share a great vacation. But with everything going on in the Dominican Republic right now, I'm really afraid. It seems like almost every other day you hear a story about a tourist who died either from eating something or drinking something out of the mini bar. I say why risk it while all this is going on. We can pass on the wedding and go somewhere safer for our summer trip. I don't want him to think that I'm not into the idea of a great vacation, but this seems too risky to me. Am I overreacting? Would you go ? Please help me out. Do you think I should go or tell him I want to stay home? I want to know what you would do and what others would do. Thanks so much Jaime. I'll be listening! ~ Cierra. Well, I have to say I agree with Cierra on this one. There are so many beautiful places in the world, and clearly something is going on in the Dominican Republic that needs to be looked into, so why tempt fate. Ten American tourists have died there within the year. I wouldn't go, but that's me. What about you? If someone offered you a trip to the Dominican right now, would you go? Let's help Cierra out. Let me know on the TRY Facebook page.

Jaime in the Morning!
Want to know more about Jaime in the Morning!? Get their official bio, social pages & articles on 98.3 TRY!
Read more