Social Dilemma-Is It Cheating If You Cheat on Your Couples Diet?
Today's social dilemma is about cheating, but probably not the kind of cheating you're thinking about. I can relate to this email from Kurt. This is what he wrote: Hey, Jaime. This is Kurt, and I'm emailing you today from work as I eat my second breakfast. A breakfast I'm having because my wife has put us on a non-sugar, non-carb diet for the next six weeks and I'm miserable. I went with it for the first week, but I caved with a bacon, egg, and cheese on a roll breakfast sandwich. I tried it without the roll but it's much better with the roll and that's against the diet. Now I feel like I'm cheating on her but what am I supposed to do? I work out and I'm in good shape; she's the one who needs to shed fifteen pounds. Why should I have to be miserable too? Am I cheating on her? Or should I just hide it and support her when we're eating together? Help me out with this Jaime. Thanks Kurt I have been in this situation with my sweetie. It is not easy when one person in the household decides to go on a diet but the other one doesn't want to. I am a big fan of supporting the person who is trying to lose weight, but I don't think that means you have to follow the same diet. But that's just me. What do you think? Let me know on the TRY Facebook page.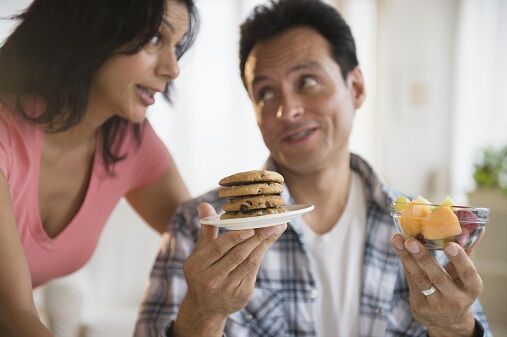 Jaime in the Morning!
Want to know more about Jaime in the Morning!? Get their official bio, social pages & articles on 98.3 TRY!
Read more