Social Dilemma-Is It Okay for a 4 Year Old to Be Naked and Pee Outside?
Today's social dilemma is probably something we've all experienced. And it really bothers Melissa. Here's the email she sent: Hi Jaime. Happy Fourth of July! I'm set to go to a backyard bbq on the Fourth at a friend of mine's, and while I love her, I'm not looking forward to it for one reason. Her four year old grandson. Hear me out. He's a sweet boy and of course, he's adorable, but he runs around naked all over the place and it makes me uncomfortable. I feel like he should at least have shorts on, but nope, he's running around, jumping in the pool, eating hamburgers all with nothing on. I feel like that kind of behavior should be reserved for kids two and under. Also, when we're outside, she lets him relieve himself wherever he wants outside. Everyone acts like it's cute, but I think it's gross. Am I the only one who feels this way? I'm just curious if other people are in the same boat as me. I hope you use this as a social dilemma Jaime. Thanks so much and again Have a great Fourth ~ Melissa. Well, I have to say for me, it doesn't bother me at all. Whenever I have the kids over swimming or for a bbq, I let the little boys go over to a tree and take care of business. And the little girls too who are four and under. I don't think it's a big deal. But clearly Melissa is upset about it. so what do you think? Should four year olds be clothed at the bbq and should they have to go inside to use the facilities like the adults? Let me know what you think on the TRY Facebook page.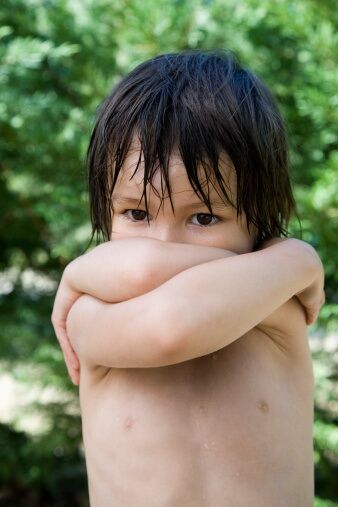 Jaime in the Morning!
Want to know more about Jaime in the Morning!? Get their official bio, social pages & articles on 98.3 TRY!
Read more