Social Dilemma-Do You Let the Neighbors Use Your Pool?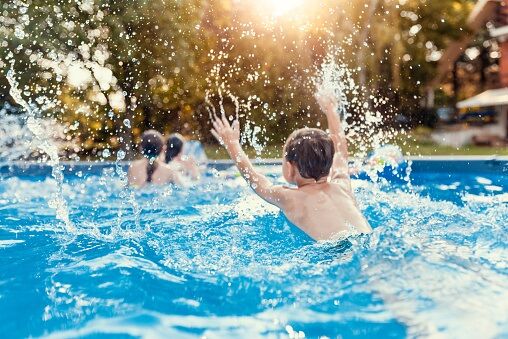 Today's social dilemma is something anyone with a pool has had to deal with. Linda isn't sure what to do and is asking for our help. Here's the email: Hi Jaime: Looking for a little insight today. This is the first summer my family has ever had a swimming pool and with all the heat lately, we've been in it a lot. Lately though, we've had our neighbors walk over by our chain link fence around the pool to make small talk. The people on both sides of us don't have a pool but they do have lots of screaming kids. They didn't come right out and ask if they could take a dip but both my husband and I felt like they were fishing for an invite. It's so uncomfortable and I'm not sure how to handle this. Don't get me wrong. We like our neighbors but we got this pool for OUR family and I'm afraid if I invite them once, they'll expect it to be a regular occurrence. I also don't know about the liability if one of them got hurt in our pool. Could pool owners who listen to your show give some ideas on how they handle a situation like this? Thanks so much Jaime ~ Linda. Well, I can only speak for myself, but I always invite the neighbor kids into our pool. And they're really good about understanding when we just want it to be us or us and our "grownup" friends, so I think if you just set the ground rules early on, there isn't a big problem. But that's just me. What do you think? Let's help Linda out. Please let me know on the TRY Facebook page.

Jaime in the Morning!
Want to know more about Jaime in the Morning!? Get their official bio, social pages & articles on 98.3 TRY!
Read more