Social Dilemma-Is It Okay to Wear Baseball Hats In Restaurants?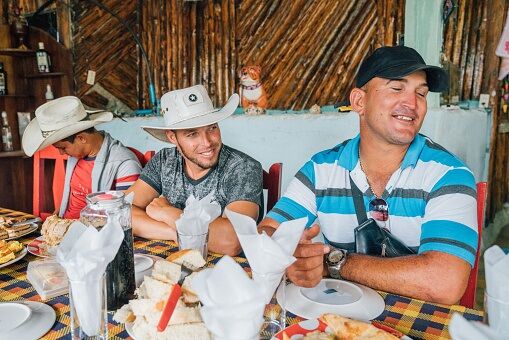 Today's social dilemma is a simple one that came about after I saw this over and over again in Disney World. I know when you're in Disney, everything is casual, and that's great. No one is more casual than me. But what about when you go to a nice restaurant? Over the course of the week, we went to two really nice restaurants. These are not the kind of places your wear tshirts and shorts to. Most restaurants in Disney are like that, and that's great. That's where we ate most of our meals, but we wanted to go to a couple of nice places. It was vacation afterall, and we wanted to treat ourselves. So we got dressed up, out of our shorts and tshirts, put on nice clothes, actually tried to style my curly hair in the Florida heat, and off we went to dinner. I was so surprised when I got there to see so many people wearing baseball hats in the restaurant. Now in a pub or a casual place, sure, no big deal, but this was a nice place, and it wasn't cheap either. I always thought you took your hat off inside a nice place. Am I wrong? Has this changed? No judgement here, just asking? Because suddenly I felt out of the loop. There were about seven guys and two women with baseball hats on in this place. So please let me know if I'm too old school on this. Truly asking your help. Is it okay to wear a baseball cap or any hat for that matter inside a fancy restaurant? Let me know on the TRY Facebook page.

Jaime in the Morning!
Want to know more about Jaime in the Morning!? Get their official bio, social pages & articles on 98.3 TRY!
Read more