Social Dilemma-Should Dad Let His Daughter Become A Cheerleader?
Today's social dilemma came from Randy and it is interesting. I'm looking forward to hearing what you think. This is what he wrote: Hi Jaime. This is my social dilemma. My daughter is entering High School and wants to become a cheerleader. She has never wanted to do anything even remotely close to cheerleading at any point in her life. She even made fun of cheerleaders three months ago. But one of the popular girls moved in down the street last month, and she has become a mainstay around my house. She's convinced my daughter that she has to become a cheerleader in High School so that she will be in the popular group. I said no. I don't appreciate that reasoning. My wife explained that I don't "know what it's like to be a girl in high school" and I say "OK? How's that relevant?" Am I wrong for not letting my daughter cheerlead? I'm willing to take your advice if it's overwhelming on one side or the other. Thanks ~ Randy I say if she wants to cheerlead, let her cheerlead. She'll find out for herself whether or not it's right for her. I was a cheerleader, and after one year, I knew it wasn't for me. That doesn't mean there's anything wrong with it though. I think dad is wrong here. What do you think? Please let me know on the TRY Facebook page.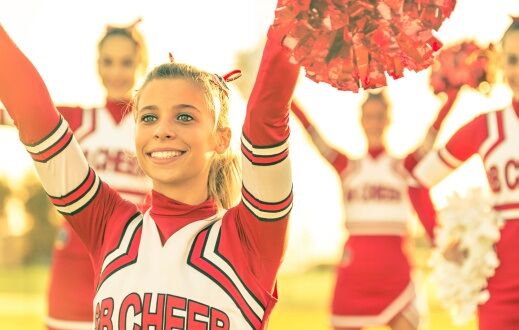 Jaime in the Morning!
Want to know more about Jaime in the Morning!? Get their official bio, social pages & articles on 98.3 TRY!
Read more