Social Dilemma-Is It Okay to Say "Hi Guys" To A Group of Women?
Today's social dilemma happened to me yesterday when I was out with some friends of mine. It was me and two friends, one of whom was my age and one who was in her 30's. We were out for a walk in the neighborhood and of course, we say hello to our neighbors who were also outside. Well, as we were walking, there was one of neighbors, one we don't really know all that well, coming towards us. He's a man and he was walking his dog. As we got closer, we all said hello, and the man responded by saying, "Hi guys!" That's when my friend in her 30's said, I don't mean to be a jerk, but there are no guys in this group. The man looked flustered. My friend then said, "It's just something for you to think about. When addressing a group of women, you might want to say something other than hi guys, because none of us are guys." He said okay and we kept walking, but I have to admit, I felt embarrassed for the guy. As we discussed after that, I don't think there's anything wrong with the phrase Hi Guys, I find it pretty generic. My friend who is my age agreed, but our younger friend said it's offensive and it needs to stop. Women are women and need to be recognized as such. I think she's being too sensitive. What do you think? Is it a big deal to say hi guys to a group of women? Should it be a different phrase or just left to hello? What do you think? Let me know on the TRY Facebook page.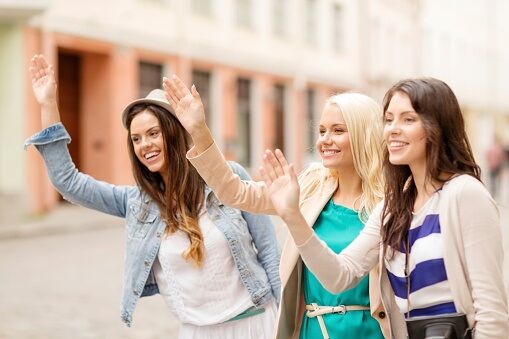 Jaime in the Morning!
Want to know more about Jaime in the Morning!? Get their official bio, social pages & articles on 98.3 TRY!
Read more