Social Dilemma-Would You Use Single Stall Men's Room If Ladies is Packed?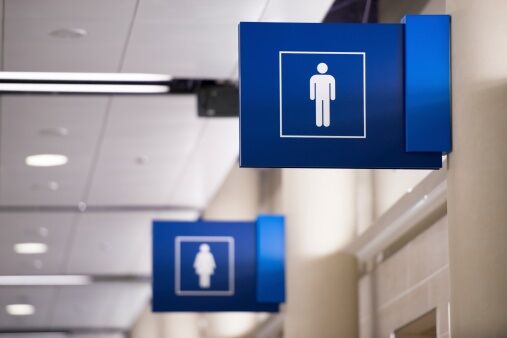 I did this over the weekend, and I admit that I've done it before. There is a women's room and a men's room, both single stall. The women's room has a line 11 people deep and NO ONE is in the men's room. Now since it's a single stall, there's no chance that a man can walk in on me, because you lock the door behind you when you go in. I really had to go and I found it ridiculous that 11 women were waiting to use one bathroom when another one was right there with no one in it. So first I asked if anyone in front of me wanted to give it a try. No one said yes, so I went in. It was a little dirtier than a womens room, but when you gotta go, you gotta go. I was in there for maybe two minutes. Took care of business, washed my hands and that was that. When I came out there were still no men in line, and suddenly, another woman went in with no problem. I think they just needed someone to be the first, and I was happy to do so. Obviously if a man came by that needed to use the room, the women would have gotten out of the way, but why leave an empty bathroom when others have to go. So simple question. Would you use the mens room if it was single stall when the ladies room is packed? I ask the same for men, but it's rarely the other way around. Let me know what you would do on the TRY Facebook page.

Jaime in the Morning!
Want to know more about Jaime in the Morning!? Get their official bio, social pages & articles on 98.3 TRY!
Read more