Social Dilemma-Do You Turn Your Clock Ahead To Keep You On Time?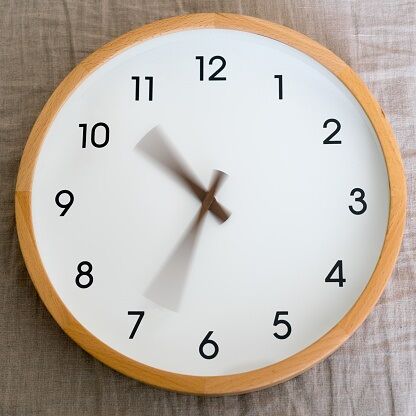 Earlier today I told you how yesterday I brought my car into Lia Hyundai for an oil change and a couple of quick fixes. When I went to pick it up and was listening to the radio I got confused. See I always have my clock in my car set 40 minutes ahead. It's crazy I know, but that's how I make sure I'm on time. Anyway, as I'm listening to TRY, I can always tell what time it is based on what's happening, like the keyword to text for the I Heart Radio Music Festival. Well, I heard it go off and my clock said 3pm, and I'm thinking this is weird. The clock should say 3:40. Is something off at the radio station? Because I can be slow, it took me about two minutes to realize that the service guys at Lia Hyundai put the clock on the right time. It confused me so much, I immediately changed it to 40 minutes ahead. And now I'll always know what time it is. Well, when I shared this story with several people, they all laughed and then said I was nuts for turning my clock ahead. They didn't get how it kept me on time if I knew the clock was 40 minutes ahead. I don't have a rational answer but it works for me. I can't be the only one. So I ask you. Do you turn your clock ahead to keep you on schedule? Keep in mind I am rarely if ever late, and most of the time I'm a little early for appointments. So do you think I'm a little nuts, or are you with me on this? Let me know on the TRY Facebook page.

Jaime in the Morning!
Want to know more about Jaime in the Morning!? Get their official bio, social pages & articles on 98.3 TRY!
Read more