I Can't Watch The Show Chasing the Cure Because I'd Think I Had The Illness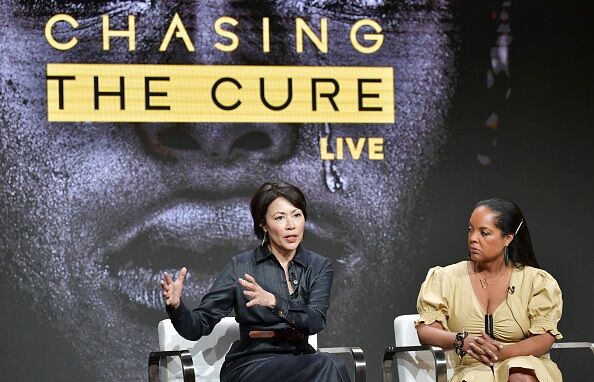 Have you seen the ads for this news show Chasing the Cure with Ann Curry? I could NEVER watch that show!! Now don't get me wrong, I really like Ann Curry. And I definitely want the people who have misdiagnosed or uncured medical mysteries to get the help they need. All that being said, I have no doubt that within 20 minutes of watching, I would have every single illness that is brought up on the show. Now I'm not the type of person who feels sick all the time or thinks there are things wrong with me. But if I read something or see something on TV about a new unknown illness, or some kind of sickness that has sketchy symptoms but could kill you, then yep, I'm sure I have that illness. It doesn't last long because usually I can laugh myself out of it, but it happens. And with this new show where it's ALL about those kinds of illnesses, I'm out. Life is stressful enough, I don't need to think I have some kind of medical mystery too. So while I hope the show helps people and is successful, it's going to have to do it without me. What about you? Can you watch this? Will you watch it? Let me know on the TRY Facebook page.

Jaime in the Morning!
Want to know more about Jaime in the Morning!? Get their official bio, social pages & articles on 98.3 TRY!
Read more