Social Dilemma-Do You Get Stressed Out By Back to School Ads?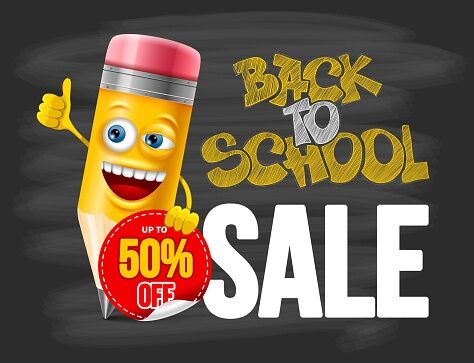 Today's social dilemma came from an interesting email from Terrie. Well, I found it interesting because I feel the same way she does. This is what she wrote: Hi Jaime, I have a silly social dilemma, or at least my friends think it's silly, but I still hope you'll use it. I'm 47 years old, both of my kids are over the age of 20, and I work for a great company. However, every year at this time, I get super stressed out by Back to School ads. When I walk into a store and see Back to School stuff, it makes me crazy, and I can feel my anxiety rising. And if I'm watching TV, and a Back to School ad comes on, I switch the station. My husband thinks I'm wacko about this, and my friends get a good chuckle out of it, but it happens every single year. I'm just curious if anyone else has this issue, I hope you'll use this Jaime. Love your show. Thanks ~ Terrie This is so funny because I feel the same way about them. I don't have any kids, and you know I love my job and it has nothing to do with school or no school, but I still don't like seeing Back to School stuff. I think it's leftover from my childhood. Or maybe it's because I know it means the summer is coming to an end. Either way, I feel like Terrie does. What about you? Do you think we're "wacko" like Terrie's husband does or do you feel the stress too? Let me know on the TRY Facebook page.

Jaime in the Morning!
Want to know more about Jaime in the Morning!? Get their official bio, social pages & articles on 98.3 TRY!
Read more