Social Dilemma-Is It Okay to Have a Black and White Wedding After Labor Day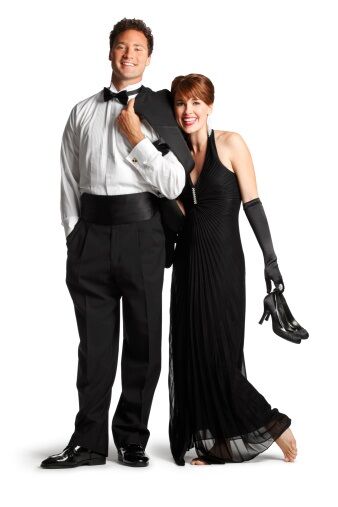 Today's social dilemma came from Sarah. Here's her issue: Hi Jaime. I hope you can use this as a social dilemma as the wedding in question is happening soon. I was recently invited to a friend's wedding. It's her second. She wanted to keep it low key but also nice and elegant. So she's having a black and white wedding. Apparently this is when everyone including the bride and groom wear either white or black. The first thing that bothered me is that I have to go out and buy a new dress because I don't have a black or white one. Secondly, I thought it was wrong to wear white after Labor Day. I really want to celebrate with them, but I'm feeling a little angry at the hoops I'll have to jump through. Am I being too selfish or do you think I have a right to be a little upset? Should I go out and buy a new outfit or wear the gray dress I have (it's close to black and white)? I look forward to hearing what you and others think. Thanks Jaime. Hope you're feeling better ~ Sarah. Well, I don't think there's anything wrong with a black and white wedding. I've been to one before and it's kind of fun. And I'm not a big believer in the "no white after Labor Day" rule. What do you think? Let's help Sarah out. Let me know on the TRY Facebook page.

Jaime in the Morning!
Want to know more about Jaime in the Morning!? Get their official bio, social pages & articles on 98.3 TRY!
Read more