Social Dilemma-Is It Okay to Be On the Phone When Paying at the Register?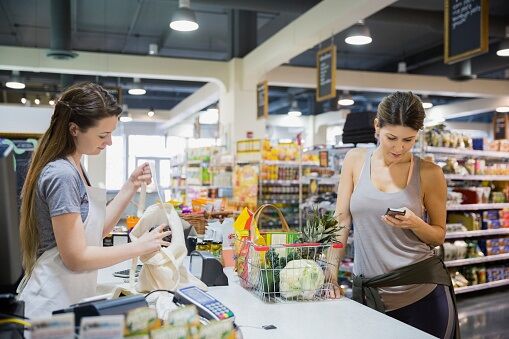 Today's social dilemma came from Kurly. He has an issue with something at his job, and he really wants our input. This is what he wrote. Hi Jaime. I'm moving away in a couple weeks and my shop loves your social dilemma questions....we make discussions about them all the time.....and I have one for you. As I only have one week left at my job, I'm hoping you think it worthy to air...cuz Im verrrry curious as to public opinion on this one....I manage a a local convenient store known for their ice cream. All day every day my crew and I see customers come to the counter talking or texting on their cells...I find this to be one of the most disrespectful things one human can do to another...if I were to do it to them, they would not appreciate it. Yet sooooo many of them do it to us, so apparently this behavior is acceptable...lastly, I know the big reply will be how important the phone call is, but to me that doesn't matter...disrespect is disrespect....if the phone call is that important, remove yourself to privacy and take care of it.....your thoughts? Thanks so much Jaime ~ Kurly It does seem that this happens more and more. I see it all the time. I do admit that I've gotten a text while in line and I'll pull out my phone and look at it, but I always say excuse me, and as soon as I know it's not an emergency, I put it back. But maybe we should be doing that at all. What do you think? Let's give Kurly his answer. Let me know on the TRY Facebook page.

Jaime in the Morning!
Want to know more about Jaime in the Morning!? Get their official bio, social pages & articles on 98.3 TRY!
Read more