Social Dilemma-Is It Okay to Wear Sweats to the Store or the Movies?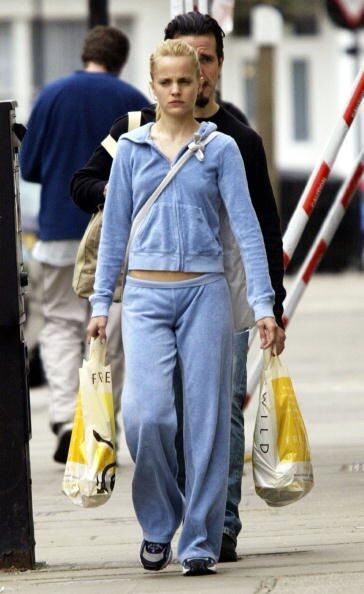 Today's social dilemma has to do with me. I bring it up because someone brought it up to me over the weekend, and I wanted your take on it. And I ask that you be honest. I can take it. As you may know, I had rotator cuff surgery almost three weeks ago. I have to keep my left arm in a sling at all times with the exception of taking a shower. Now doing things one-handed isn't easy but I'm getting better at it and I'm not complaining by any means. However, before I had my surgery, my doctor told me that wearing certain clothes would be difficult. He suggested that I wear sweat pants when possible or any pant that has a stretch top mainly because buckles and buttons would be my enemy. Because of that, with the exception of work, when I fight that enemy as well as I can, I have been wearing sweats. Nice ones, but sweats nonetheless. Now I have a convenience store about two minutes from my house that I stop at all the time and I know the folks that work there from going in so often. Well, over the weekend when I was there, one of the cashiers made a comment about my sweats, basically saying "everytime I see you lately, you're in sweats...don't feel like getting dressed anymore?" She said it as a joke, but it hit me a little hard. I didn't feel like getting into anything with her so I just said "yes, I've decided to live in sweats forever." Now, I see people in athletic wear all the time. I honestly didn't think that wearing nice sweats to the store or anywhere casual for that matter was a big deal. But this woman made me start to think that it was a big deal. So I thought I would ask you. Do you think it's okay to wear sweats to the store or the movies, or anywhere casual. And not just if you have one arm to work with. In general, are sweats okay? Let me know what you think on the TRY Facebook page.

Jaime in the Morning!
Want to know more about Jaime in the Morning!? Get their official bio, social pages & articles on 98.3 TRY!
Read more