Social D-Should You Buy Someone A New Shirt if Your Baby Spits Up On It?
Today's social dilemma came from Benjamin. I can't believe this happened. Here's his email. Hi Jaime. So this all makes sense, I should tell you that I'm a 49 year old man who married a 32 year old woman. I only bring it up so you'll understand why I have a baby. This past weekend my wife and I traveled to Philadelphia for a wedding. Thursday night, there was a get together at the bride's parents house as a kind of get to know the wedding party, and since my wife was a bridesmaid we had to go. While we were there a fellow bridesmaid asked if she could hold my 9 month old son. After being stuck in the car with him for almost five hours we gladly handed him over. About 5 minutes later, she came back and handed him back and told us he spit up on her, showing us the spot on her shirt where it landed and everything. We obviously apologized and thought that was the end of it. Fast forward to Saturday. When all the bridesmaids got together to start to get ready for the wedding, the one that was holding my son comes up to my wife and showed her a receipt on her phone for $85 for the shirt she had to buy to replace the one that my son spit up on. She said she tried to get the stain out but it wouldn't come out so she had to buy a new one. She said to my wife, "Just Venmo me the money when you have a minute." I couldn't believe it. Now it's important to note that this woman and my wife don't know each other that well. This woman was friends with the bride growing up and my wife went to college with the bride so the only times my wife has met her was at the bachelorette party and the bridal shower. Do you and your listeners think we should have to pay for the shirt?Or do you think it's on her because she asked to hold the baby? I can't wait to hear what you think. Thanks Jaime ~ Benjamin. Personally I think that woman is wrong. Babies spit up. If you're worried about that, don't hold them. But that's just my take. What do you think? Let's help Benjamin out. Let me know on the TRY Facebook page.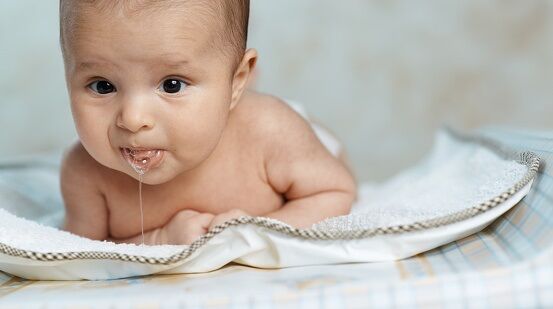 Jaime in the Morning!
Want to know more about Jaime in the Morning!? Get their official bio, social pages & articles on 98.3 TRY!
Read more