Social Dilemma-Should You Call Out A Company on Facebook For Bad Service?
Today's social dilemma came from Greg. I'm wondering if you've ever done this and how you feel about it. Here's Greg's email. Hi Jaime. Here's a dilemma. So I'm driving into my driveway, and when I get out of the car, there's a screw in my tire. I look across the street, and there's the construction company putting new siding on the neighbor's house. Stuff strewn everywhere. I'm ticked off, but whatever. Leaving the next morning, I see all these shiny things in my rear camera...get out to find more screws in the street. I try to pick up what I can see (at 6:20 AM) and drive around the rest of the stuff on my way to work. So, when I come home...there's still junk everywhere. Coffee Cups and fast food wrappers in the next-door neighbor's yard, next to one of the work trucks. really? I decide to post a picture of the screw from my tire on Facebook, AND a photo of the company sign in the yard they're doing the work in, and thank them for making it easy for me to return the screw I found in my tire. It's funny for a day, and I then take it down, realizing it was a snarky post. Fast Forward 2 weeks, my neighbor (who is also a friend of the guy who owns the company) says, look, my buddy called me and says he wants to pay to fix your tire, even though he doesn't think it was his company that dropped the screw, but just to make it right. But he wants you to put it on Facebook that he fixed your tire. Now I don't know what to do. Hoping you can help me out Jaime. Thanks ~ Greg. Wow, well, I'm not a big fan of calling someone out on Facebook. I would rather talk to people face to face, or over the phone to tell them how I feel about their company. But that's just me. And I would never want to have to correct it because you never know how many people see the correction. We all know bad news travels faster than good news. We all have an audience with Facebook now though so it is an option. What do you think Greg should do? Let me know on the TRY Facebook page.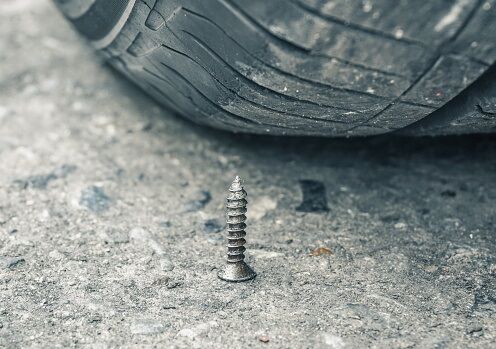 Jaime in the Morning!
Want to know more about Jaime in the Morning!? Get their official bio, social pages & articles on 98.3 TRY!
Read more