Felicity Huffman Is Going to Jail for 14 Days!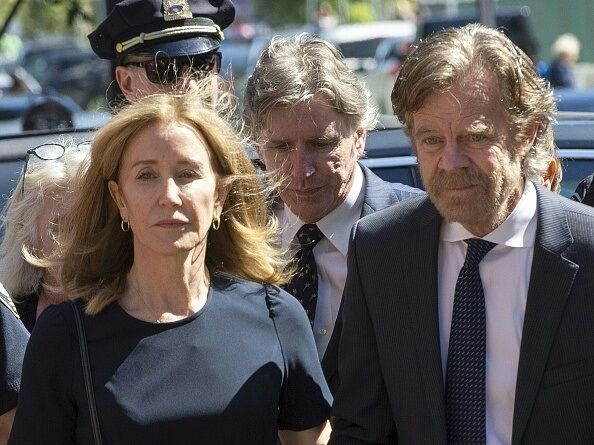 Actress Felicity Huffman will spend be spending some time behind bars for her part in the college admissions scandal. But she won't be there for long. On Friday, she was sentenced to 14 days . . . plus one year probation, a $30,000 fine and 250 hours of community service. She doesn't have to start serving her jail sentence until October 25th. After her sentencing she said, quote, "I accept the court's decision . . . I broke the law . . . There are no excuses or justifications for my actions. Period." Felicity pleaded guilty in May, which obviously helped her get such a light sentence. During Friday's hearing, the judge gave her credit for almost immediately accepting guilt, and for paying one of the smallest bribes of any of the defendants:$15,000. It'll be interesting to see how this affects Lori Loughlin and her husband, who refused to plead guilty or admit they did anything wrong. Sources say she regrets not taking a deal when it was offered. She now knows that unless she can somehow beat the charges, she'll be spending time behind bars. And keep in mind that Felicity's bribe was $15,000, while Lori's was $500,000. That's a BIG difference and I'm sure it would have an impact on her sentence if she's convicted. In fact now friends are saying that Lori is regretting not taking the plea when it was offered. You can read more about that here. So what do you think of Felicity's sentence? I'm okay with it. But I think Lori is going away for a lot longer if she is convicted. What about you? Let me know on the TRY Facebook page.

Jaime in the Morning!
Want to know more about Jaime in the Morning!? Get their official bio, social pages & articles on 98.3 TRY!
Read more