Social Dilemma-When Do You Change the Toilet Paper? One Sheet Left? Two?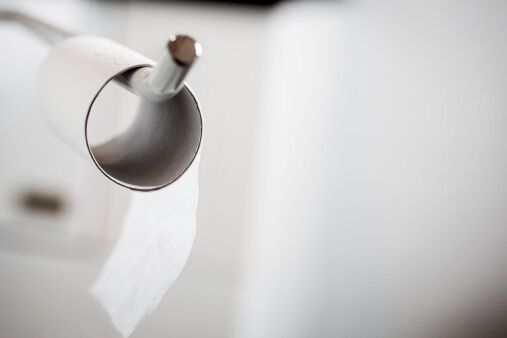 Today's social dilemma is something we've all dealt with, but today we're talking about the nuances of changing the toilet paper in the house. I've had more arguments with my sweetie over this than I care to think about. We both agree that when the roll is completely finished, you should change it before the next person has to use the facilities, but this is where the argument comes in. What do you do if there's only two, three or even six or seven sheets of toilet paper left on the roll. I say, you still change it for the next person coming, because chances are it's not going to be enough to take care of business. However, my sweetie says, nope, as long as there is still paper on the roll, it's the next person's responsibility to change it. I'll change it and put the few sheets on top of the new roll so they still can be used along with the new roll and not be wasted, but also so that the person is all set with more if necessary. My sweetie completely disagrees. So I thought it was time to bring this to you. When do you change the toilet paper in your home? Who's responsibility is it to change it when there's only a few sheets left on the roll? Let me know what you think on the TRY Facebook page.

Jaime in the Morning!
Want to know more about Jaime in the Morning!? Get their official bio, social pages & articles on 98.3 TRY!
Read more