Social Dilemma-Is It Okay to Laugh at Someone If They Fall Down?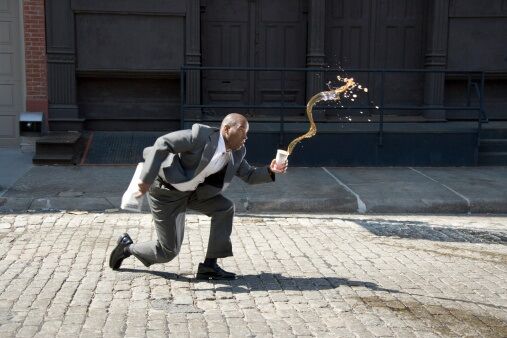 Today's social dilemma came from Barry. He doesn't think he did anything wrong because he believes everyone does what he did recently. This is his dilemma. Hey Jaime. Let me ask you a question. Have you ever seen someone take a spill right in front of you, and all you wanted to do is laugh, but you wanted to wait to make sure they're okay first? Or some of us like me, can't seem to wait to laugh, and just laugh as soon as it happens. I also check to see if they're okay, but I'm laughing while I do it. My wife tells me that makes me a sadist. Recently we were walking with some friends of ours after dinner, and our friend Michaela tripped and fell. My wife and her husband immediately went to see if she was okay. I did the same but was laughing hysterically as I did. She was completely fine. If anything it was just her pride that was hurt. But I was read the riot act by my wife. I think that instinctively, everyone wants to laugh when someone falls down, but they suppress it. I just openly do it. Both my wife and Michaela's husband laughed after they found out she was okay. So what's wrong with me laughing WHILE I see if she's okay? I don't think it's a big deal. My wife is still upset with me about it. What do you think? What's the right thing to do when someone takes a fall in front of you and you want to laugh? Thanks Jaime. Love your show ~ Barry. Well, I do think that it's normal to laugh when you see someone fall, but ONLY if you make sure they're okay first, and as long as they're laughing with you. And they're close enough friends where they won't be offended. For me, I never want to hurt anyone's feelings so I would make sure they were in on the funny. IF not, I might laugh later as long as they were okay. What do you think? Did Barry commit a horrible offense? Or is it okay to laugh when a friend takes a spill and is fine? Let me know what you think on the TRY Facebook page.

Jaime in the Morning!
Want to know more about Jaime in the Morning!? Get their official bio, social pages & articles on 98.3 TRY!
Read more