Social Dilemma-Would You Tell Your Spouse That You Don't Like Their Haircut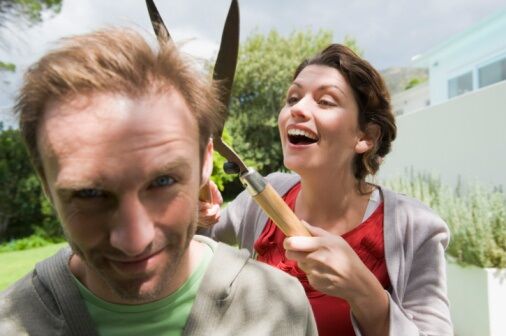 Today's social dilemma came "Chuck" (not his real name-you'll understand why once you read the email). He's in a situation we've probably all been in in one way or another. This is his email: Hi Jaime, First off please don't use my real name if you use my dilemma because I don't want my wife to know I'm writing to you. Here's my situation: I recently got remarried to a wonderful woman. We've been together about two years. My problem is that she just got her haircut, and it just doesn't look good. Of course, she asked me what I thought of it, but I just said "you're always beautiful to me." Thankfully she didn't question me past that. But I really don't like it at all. I don't think it flatters her. Now she really is always beautiful to me, but my question is this, should I have told her the truth when she asked me? Should I have said that it didn't look great? My last marriage ended in divorce and I don't want to start this one on the wrong foot. What is the best way to handle this situation? My friends say never tell her it looks bad, but I believe in honesty. So what should I do? Please help me out. I want this marriage to go the distance. Thanks! "Chuck" Well, I am a believer in honesty, but that being said, I have had my feelings hurt when someone has told me that my new haircut didn't look so great. It's a fine line. What do you think? Let's help "Chuck" out. Let me know on the TRY Facebook page.

Jaime in the Morning!
Want to know more about Jaime in the Morning!? Get their official bio, social pages & articles on 98.3 TRY!
Read more