Social Dilemma-Is It Okay To Have a Reception a Year After Your Wedding?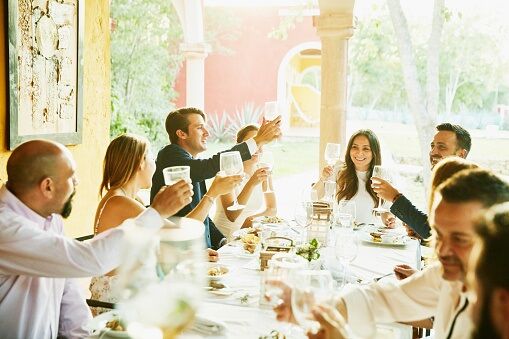 Today's social dilemma came from Emily. She's getting some flack from friends about her wedding reception. This is her email: Hi Jaime. I listen everyday to your social dilemma and always have good conversations with my friends and coworkers about them. I have one that I hope you'll use. About a year ago, I got married to my husband in a very small ceremony. We had to get married legally sooner than we expected because I had lost my job and my health insurance, and to be on his, we had to be legally married. So we got legally married, with none of our friends and family around. They all knew about it, but because it had to be done quickly, we just went to a justice of the peace. Well for the past six months or so, my husband and I have talked about having a wedding reception. We want to have a party with our friends and family to celebrate our wedding. So we've planned one for November. We're calling it a reception, we've rented out a beautiful place and we're asking people to treat it like it's a regular wedding reception. Well, i'm getting some blow back from friends who say it's ridiculous to have the reception and ask for gifts almost a year after the actual wedding. I've even had family members say that. I think we should be allowed to have a reception just like everyone else and it shouldn't matter when the actual wedding was. I can't wait to hear what you think about all this. Thanks so much Jaime.~ Emily. Well, I happen to think it's absolutely fine to throw a party to honor the wedding. Why not? People throw parties for all kinds of reasons, this is a happy one, and I say go for it. What do you think? Let me know on the TRY Facebook page.

Jaime in the Morning!
Want to know more about Jaime in the Morning!? Get their official bio, social pages & articles on 98.3 TRY!
Read more